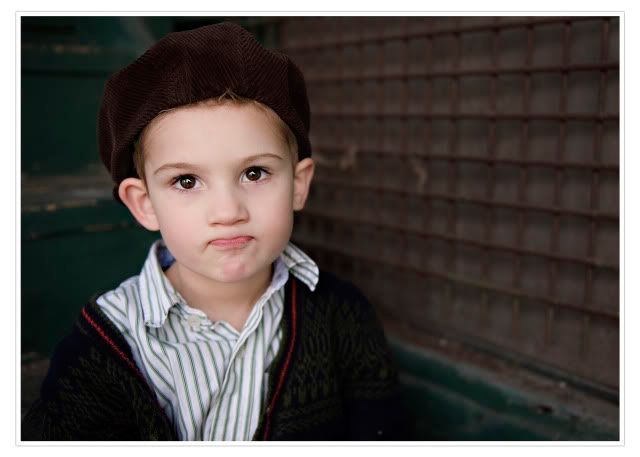 My girlfriend and I wanted to check out some new places to take pictures. We loaded up all five of our kids and headed to the ghetto (all the good picture places are in the ghetto, its true).
The boys are less than willing to even LOOK at the camera. So I have to pay these little buggers a $1. It usually goes something like this:
Me: "Hey guys if you let me take your pictures I will pay you $1 and if you are really GOOD we will go get ice-cream."
Them: "OKAY"
It never goes as smoothly as I hope. They usually end up getting filthy dirty, climbing up the side of buildings, jumping off walls, running in the street or talking to strangers. Then I get ticked and say," NO ice-cream and you have to pay ME a $1." Then I call them bad names (in my head of course). One hour later and NOT one GOOD picture we load up in the car. I end up paying them $1 and taking them for ice-cream, out of guilt, and vow never to take pictures of them again.